When we think of the mind of a child, we may assume it is less developed than the adult mind. However, a child's brain is a lot more complex than we may think. When a baby is born, his/her brain is already packed and ready to go. Their minds are prepared to learn and take in all the information from their surroundings. By only five weeks after conception, cells divide rapidly to form the 100 billion or so neurons that the baby will have at birth. This may come as a surprise, but kids are actually born with all the brain cells they're going to have!
"The manner in which children figure out how to talk is especially entrancing. Crafted by Roberta Michnick Golinkoff, creator of "How children talk," and others show that their verbal movement isn't irregular however that babies basically act like researchers in making sense of how to create language," says Dr. Cargill Alleyne, Director of Neurosurgery Vascular Service at Augusta University Health.
Everything boils down to how frequently the synapses are utilized. The mental health process from birth to youthfulness is such a vital time for kids to work their minds and advance sound development, as they will convey fundamentally all that they gain from this period into adulthood.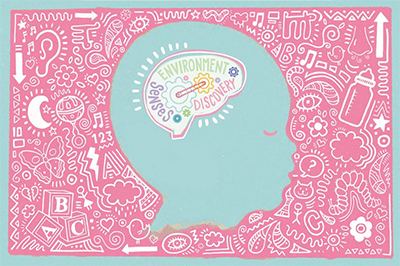 During the earliest stages arrange, your youngster utilizing his or hers five faculties to comprehend the earth.
Infancy- Ages 0-3
During this age, the mind has up to twice the same number of neural connections (associations where messages go through) as it will have in adulthood. Connections, encounters and condition are solid factors that impact advancement.
Portions of the mind that control essential endurance and reflexes are completely evolved.
Hearing and vision become increasingly evolved.
The intensity of acknowledgment and language is significantly improved.
Intellectual adaptability and a superior comprehension of circumstances and logical results grow all the more completely.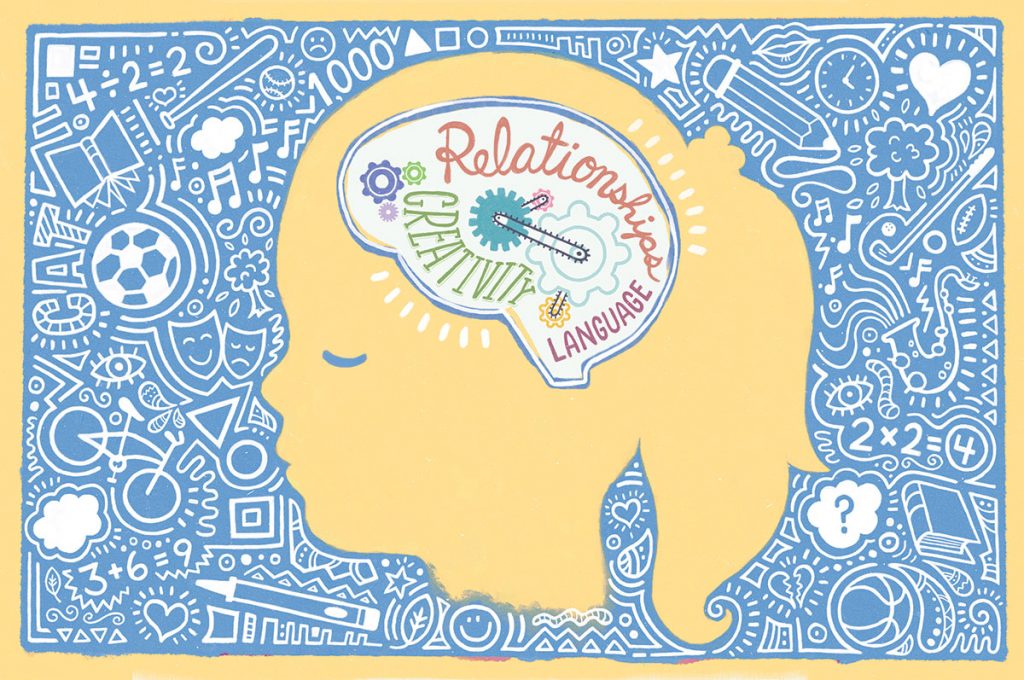 During right on time to center adolescence, engine abilities are refined to learn increasingly complex undertakings. Relational encounters form into social aptitudes that the kid will keep up through adulthood.
Early-Middle Childhood- Ages 4-11
This phase of advancement is considered to have the most "glimpses of daylight" since associations are being made in the mind at the most fast rates.
Pruning (reinforcing associations that are utilized routinely and disposing of pointless data) happens and is a key procedure in forming advancement.
Qualities and experience cooperate to shape the creating mind.
The enthusiastic and physical wellbeing, social aptitudes and intellectual etymological limits that rise in the early years are the establishments for future accomplishment in school, the working environment and in the bigger network.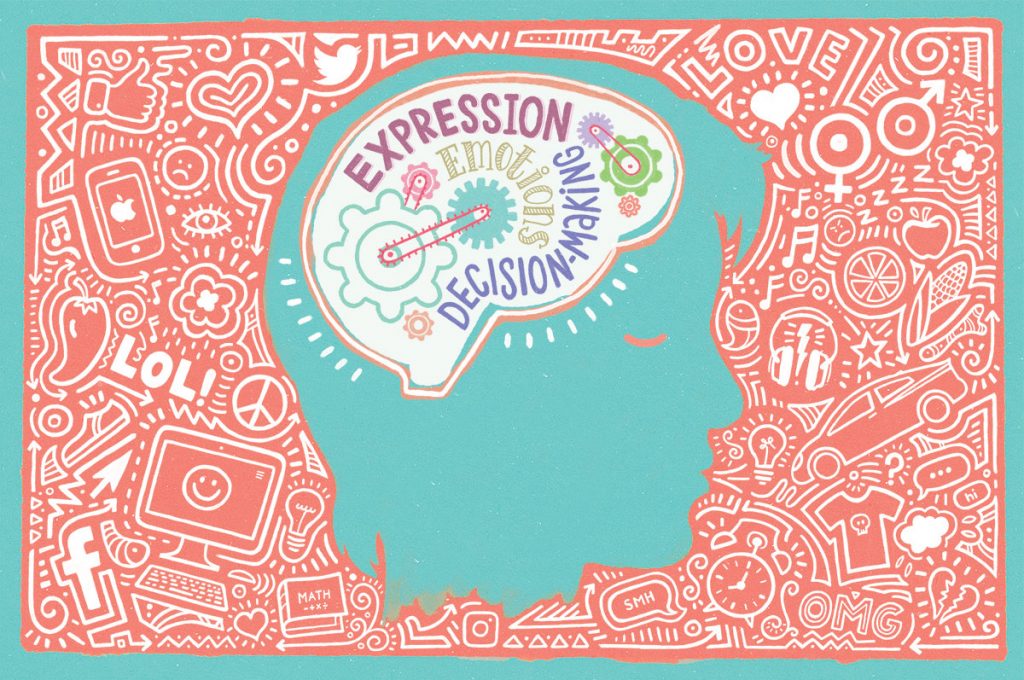 At immaturity your youngster's mind arrives at it's grown-up size. Anyway compromise abilities, feelings and practices are as yet being created.
Adolescence- Age 12-18
During pre-adulthood, the cerebrum experiences its most sensational development spurt, arriving at its grown-up weight around the age of 14. The greater part of the pruning procedure happens during this stage.
Expanded movement in the frontal flaps happens: the region that controls significant subjective abilities, for example, passionate articulation, critical thinking, memory, language, judgment and sexual conduct.
Capacity of knowledge, judgment, hindrance, thinking and social heart increments.
The pieces of the cerebrum engaged with passionate reactions are more dynamic than in grown-ups.
Way of life decisions, for example, resting, having breakfast, stress propensities, straightforwardly influence psychological advancement.
While the whole improvement process has been downsized to the very nuts and bolts, it's imperative to realize that sound eating regimens and living are only a couple of components that sway a youngster's mental health. Ensure your youngster has bunches of chances to practice his/her intellectual and relationship building aptitudes with hands-on encounters and is presented to confidence building associations with others.